My One Demand may be our most ambitious project to date – I feel like I've said this before, but this is certainly pushing all of our boats way out.
Work with the cast is well underway, we are sorting out the live link to the cinema, the codes for playing online, how to move the steadicam along for over 90 minutes without the DP buckling – whilst some of the actors run and cycle and walk.  How do we co-ordinate this event with 37 people and counting, who is on walkie-talkies, or phones, who talks to who, when? Our brains are on overdrive.
Most of the team are now over in Canada and unrequited love, Occupy and personal stories are being mixed with technical solutions, cables, connectivity and Toronto.
We are super excited and are on the conveyor belt into the jaws of the inevitable live stream.
Here are a few photos of some of the cast and crew from My One Demand walking the route together.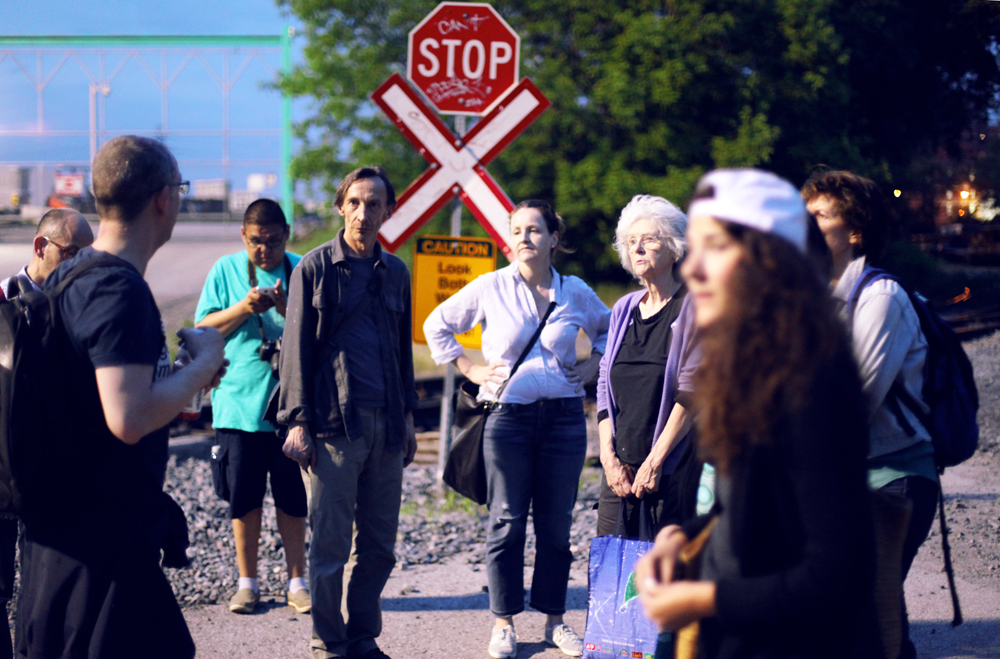 We will be streaming live from Luminato Festival in Toronto on Thursday 25th, Friday 26th and Saturday 27th June, 8pm – 10pm EDT
If you're not in Toronto, why not stay up and join us online – make a night of it.