Blast Theory make interactive art to explore social and political questions. The group's work places the public at the centre of unusual and sometimes unsettling experiences, to create new perspectives and open up the possibility of change.
Led by Matt Adams and Nick Tandavanitj, the group draw on popular culture and new technologies to make performances, games, films, apps and installations.
Blast Theory have shown work at the Venice Biennale, Tribeca Film Festival, ICC in Tokyo, Hebbel am Ufer in Berlin, the Barbican and Tate Britain. Commissioners include Channel 4, Sundance Film Festival and the Royal Opera House.
The artists work closely with researchers and scientists and have collaborated with the Mixed Reality Lab at the University of Nottingham since 1997, co-authoring over 45 research papers. The artists teach and lecture internationally including at the Sorbonne, Stanford University and the Royal College of Art. They curated the Screen series for Live Culture at Tate Modern.
Blast Theory have been nominated for four BAFTAs and won the Golden Nica at Prix Ars Electronica and the Nam June Paik Art Center Award.
Founded in 1991, Blast Theory are based in Brighton in the UK.
Since the mid 1990s, the group followed the trajectory of the development of the media, with their acute and in-depth psychological analyses. I would call them the most contemporary media-poet of this age.

Soh Yeong Roh, head of the Selection Committee for the 2016 Nam June Paik Art Center Award
–

 Our History

Blast Theory are known internationally as one of the most adventurous artists' groups using interactive media, creating groundbreaking new forms of performance and interactive art that mixes audiences across the internet, live performance and digital broadcasting. The group's work explores interactivity and the social and political aspects of technology.

Early works such as Gunmen Kill Three (1991), Chemical Wedding (1994) and Stampede (1994) drew on club culture to create multimedia performances – often in unusual spaces such as film studios and accompanied by bands and DJs – that invited participation. The crime reconstruction installation Invisible Bullets (1994) was first shown at the Fete Worse Than Death in Hoxton. Something American (1996) treated the USA as the Wild West, quoting freely from Hollywood films on a billboard sized projection screen.

In 1997 a nine month residency at Künstlerhaus Bethanien in Berlin produced Safehouse (1997) and Kidnap (1998), in which two members of the public were kidnapped as part of a lottery and the resulting event was streamed online. Desert Rain (1999), a large scale installation, performance and game using virtual reality marks the first output of our collaboration with the Mixed Reality Lab at the University of Nottingham. An Explicit Volume (2001) is an interactive installation using page-turners to control nine pornographic books and is part of a sequence of works that use found imagery and/or sexual material such as Choreographic Cops In A Complicated World (2000) and Viewfinder (2001).

Can You See Me Now? (2001), a chase game played online and on the streets, was succeeded by Uncle Roy All Around You (2003) in which players searched through the streets for Uncle Roy using handheld computers and a virtual city. As Thinkers In Residence in Adelaide the group created I Like Frank (2004), the world's first mixed reality game for 3G phones.

TRUCOLD (2002), a video piece for the Sydney Biennale, shows deserted cityscapes at night and in a heavy fog. Single Story Building was adapted for Tate Online as part of 40 Artists, 40 Days.

Day Of The Figurines (2006) is an SMS game for up to 1000 players set in a decaying English town occupied by an Arabic army. Rider Spoke (2007), is a participatory work for cyclists. Blast Theory has two permanent installations in museums; Exploratron (2004) at the Science Museum, and Hurricane (2013) at the Red Cross Museum in Geneva.

In the context of the global financial crisis the group made a series of explicitly political works, starting with Ulrike and Eamon Compliant (2009) at the Venice Biennale, continuing with a bank robbery via phone in A Machine To See With (2010) and a live interactive film about unrequitedness in Toronto called My One Demand (2015). We have repeatedly engaged with the history of Northern Ireland notably in Fixing Point (2011) which documents the case of Seamus Ruddy who has been missing since 1985.

A research project into the future of Outside Broadcasting gave birth to the online video streaming game I'd Hide You (2012). Continuing this strategy of engaging a diverse public through diverse means, we made My Neck Of The Woods (2013) and Too Much Information (2015). We worked with a large team of volunteers to pull a fishing trawler from the sea in Nagoya as part of The Thing I'll Be Doing For The Rest Of My Life (2013).

Ivy4Evr (2010) – commissioned by Channel 4 – told the story of Ivy over the course of a week through text messages. And Karen (2015) is a lifecoach on a smartphone. Both projects feature conversations between you and a fictional character.

Blast Theory has been a lead partner in a number of major research projects such as the Integrated Project on Pervasive Gaming (2004-08), Participate (2006-08), Digital Voices (2012-13), Live Transmission (2013-15) and Gift (2017-19).

The group has won the Golden Nica for Interactive Art at Prix Ars Electronica, an International Mobile Games Award, three Lovie Awards and The Hospital's Interactive Art Award among others.

Internationally, Blast Theory's work has been shown at the Tribeca Film Festival, Sundance Film Festival, Walker Arts Center in Minneapolis, the Venice Biennale, ICC in Tokyo, the Chicago Museum of Contemporary Art, Sydney Biennale, National Museum in Taiwan, Hebbel Theatre in Berlin, Basel Art Fair, Dutch Electronic Arts Festival, Sonar Festival in Barcelona and the Palestine International Video Festival.
+

 Our Approach

We make collaborative, interdisciplinary work that is innovative in its process and execution. To maintain this practice requires long rigorous periods of development followed by international showings over several years that are usually context specific.

We believe in taking risks. We tackle themes such as violence, pornography and politics. We make challenging work using technology, often in public space. Our use of virtual reality, locative media, mixed reality and mobile devices have had wide impact.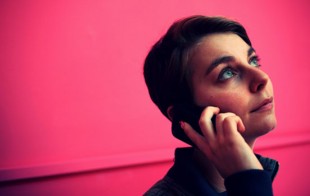 Our collaboration with the University of Nottingham has grown and deepened since 1998 and, to our knowledge, is the longest and most productive partnership between a university and a group of artists anywhere in the world. It has yielded four BAFTA nominations, a Prix Ars Electronica and academic papers of international significance at world leading conferences in computer science, computer human interaction and ubiquitous computing. This dialogue between scientific and artistic research forms a core thread of Blast Theory's practice.
The group's game projects have probed the fundamental laws of games and of play, posing questions about the boundaries between games and the real world that also have ramifications for art, performance and virtual worlds. The artists have contributed extensively to debates about the development of games as an artform and how games may be conceptually, intellectually and emotionally demanding while also engaging a wide audience.
Books such as Mixed Reality Performance by Gabriella Giannachi and Steve Benford and Digital Performance by Steve Dixon have highlighted the group's groundbreaking intermingling of the real with the virtual, the ludic with the performative and the playful with the serious. In works such as Karen (2015) we have explored how data is harvested and users are manipulated.
Blast Theory's building at 20 Wellington Road in Brighton has four studios, an edit suite, a meeting room and a residency space. Our residents are regional, national and international practitioners in games, locative media and interactive art.
In particular, Matt, Ju and Nick have systematically explored the role of the audience; from Can You See Me Now? (2001), which places online players alongside Blast Theory runners, to Operation Black Antler (2016) in which participants infiltrate a far right group. Large scale projects such as 2097: We Made Ourselves Over (2017) stretch across whole cities to activate the imaginations of the public. Bloodyminded (2018) invited 125,000 viewers to share their feelings about pacifism as part of a live cinema broadcast.
Cumulatively, these projects tackle important questions about the meaning of interaction and, especially, its limitations. Who is invited to speak, under what conditions and what that is truly meaningful can be said?
+

 Awards

Blast Theory has been nominated for a BAFTA award four times and has won the Golden Nica for Interactive Art at Prix Ars Electronica, an International Mobile Games Award, three Lovie Awards and The Hospital's Interactive Art Award among others. In 2016 we were awarded the Nam June Paik Art Center Prize in recognition of the group's exploration of new boundaries in art.
+

 Selected Press
It is implicitly political – the collective creates interactive, issue-driven performances that invite us to make ethical decisions about how we engage with, or interpret, the scenarios proposed.
– Nick Thurston, Frieze Magazine
This kind of imaginative conspiracy shakes one up a bit, makes one look at the world differently and obliges one to engage in lively, post-event debate about the morality of police surveillance.
– Michael Billington, The Guardian
As a company, Blast Theory seems finally to offer Britain a theatre group that delves into our popular culture to create deeply challenging work.
– Stephen Armstrong, The Sunday Times
Since 1998, the group has been working closely with the University of Nottingham in one of the longest and most productive partnerships between a university and a group of artists in the world.
– Ask Hastrup, Kunsten Nu